Campaign Tracker

AGENCY STATISTICS COUNTY STATISTICS VOLUNTEER HOURS
What an incredible year!
The CFD celebrated yet another successful campaign, raising more than $5.4 million in pledges. ​
Check out any of the reports below to view your agency statistics, see how you did in your county, or even how many volunteer hours employees in your agency logged for charities throughout our community.
A legacy of giving
Since 1984, the Combined Fund Drive has raised more than $140 million for charities in our community and around the world. In just the last decade alone, more than $5 million has been disbursed to over 3,000 member charities annually.
​These donations have helped fund thousands of charities throughout our community and around the world as they work tirelessly to provide important services to those in need.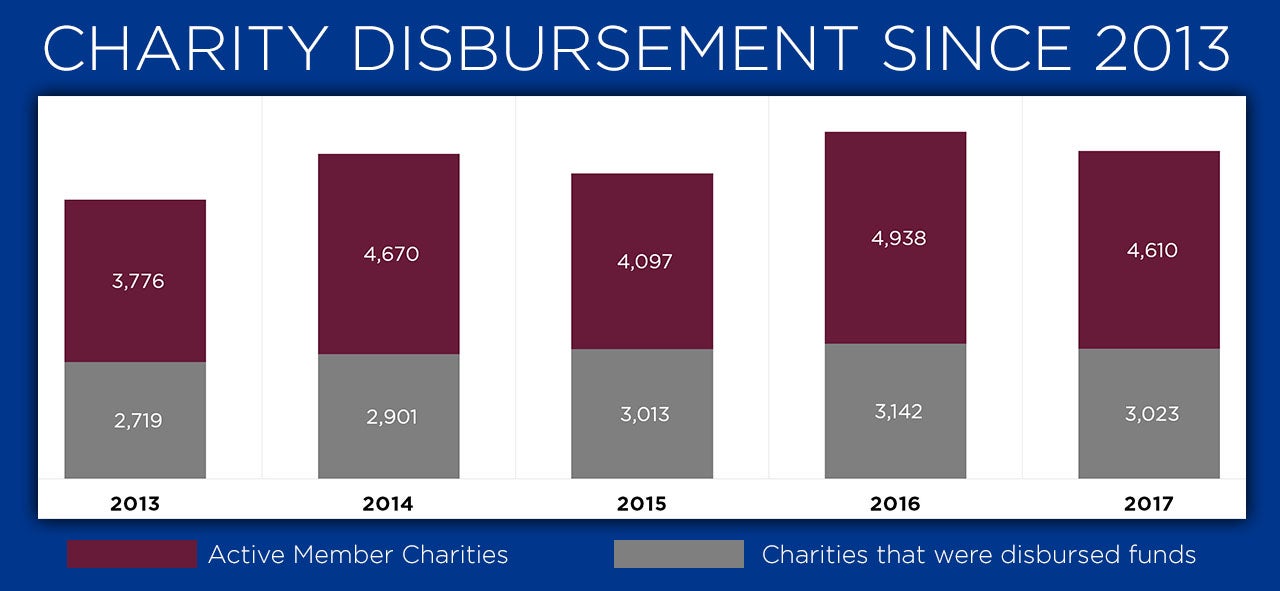 One of the best in the nation
The $5.4 million that was pledged as a result of the 2018 Annual Giving Campaign makes the Combined Fund Drive one of the most successful giving programs for state employees in the country.
​Despite being ranked 13th in the country in population (and 12th in population of state employees), your efforts were good enough to put Washington State third in the country in giving by its public employees.