Disaster Relief Center

In times of crisis or disaster, the Combined Fund Drive (CFD) will post relevant information to help you support communities in need through contributions to verified nonprofits. Our goal is to provide you with information; this is not an endorsement of a particular charity. Our goal is to share relevant and accurate information.
The CFD defines crisis or disaster as a serious disruption that exceeds a community's or a region's capacity to cope using typical resources. Crises can be caused by natural and/or man-made hazards, as well as systemic factors that expose the vulnerability of a community or region.
The CFD is committed to maintaining a sustainable, coordinated channel for Washington state employees and retirees to confidently and efficiently direct their charitable giving in the event of a disaster or crisis. In accordance with WAC 434-750-310, in extraordinary circumstances the CFD is authorized to conduct special campaigns for disaster relief.
Hurricane Ian: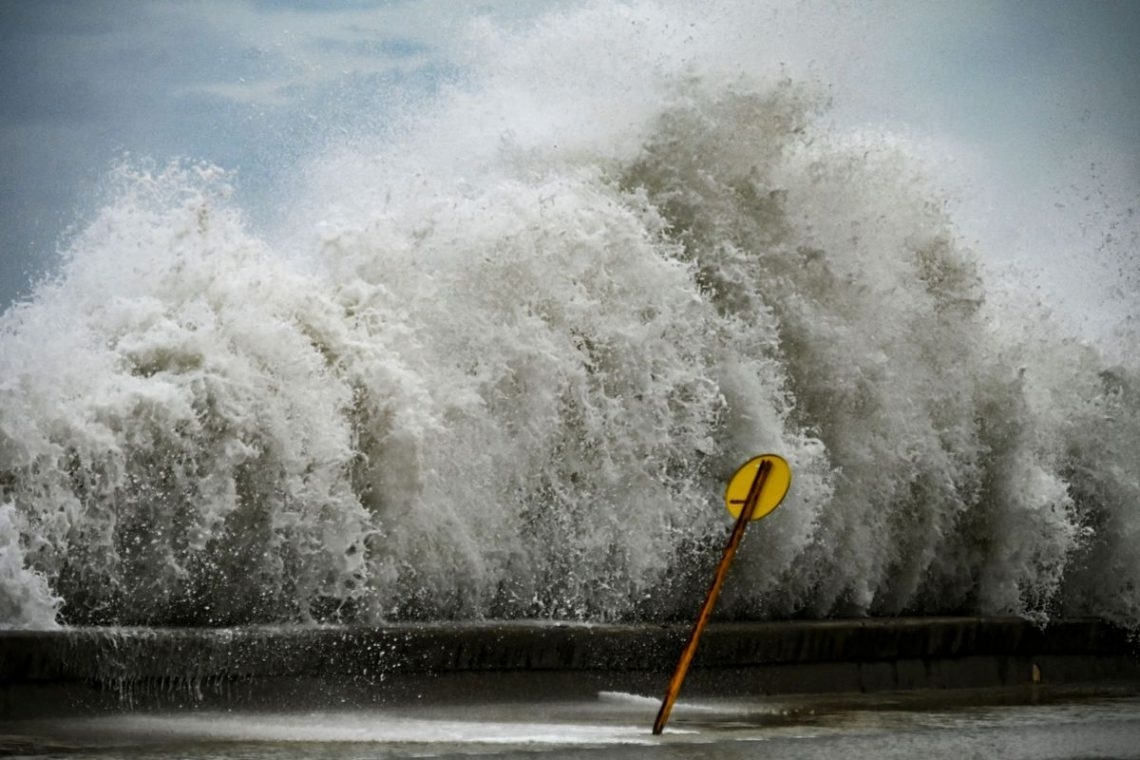 Waves on the Malecon in Havana, Cuba, on September 28 after the passage of Hurricane Ian, which made landfall in southwestern Florida just shy of a Category 5 storm.
Yamil Lage/AFP via Getty Images
Hurricane Ian has left more than 40,000 people without a home or access to clean water across Cuba and the southeast United States, particularly Florida and South Carolina. Over 100 people have been killed due to the storm, and an ongoing search-and-rescue effort is underway. More than 300,000 homes, businesses and other customers in Florida still do not have power as of Wednesday morning, according to PowerOutage.us. To date, it is one of the strongest hurricanes to ever hit the United States.
How to Help:
Consider making a one-time gift or setting up monthly payroll deduction through the CFD to one of our member organizations actively responding in Hurricane Ian's aftermath:
AmeriCares (charity code 0315518), a health-focused relief and development organization, is responding to the impact of Hurricane Ian with medicines, relief supplies and emergency response teams.
Project HOPE (charity code 0316050) Project HOPE is responding to help people impacted by Hurricanes Fiona & Ian. Your gift today helps our teams prepare for emergencies and continue our lifesaving work around the world.
The Salvation Army (charity code 1478728) has prepared field kitchens and other relief supplies, including food, clothing, tarps and clean-up kits to help along the Gulf Coast.
The American Red Cross (charity code 0337346) is working around the clock with our partners to provide help to people struggling with the heartbreaking damage left behind by Hurricane Ian.
Direct Relief (charity code 0316325) has committed an initial $1 million in funding for Hurricane Ian relief efforts and has made its $100 million+ medical inventory available for medical needs in the region.
International Medical Corps (charity code 1479246) relieves the suffering of those affected by conflict, disaster and disease, often in difficult and dangerous environments. We deliver vital healthcare services and training that help devastated populations move from relief to self-reliance.
Save the Children (charity code 0315475): Hurricanes and severe weather events can destroy or disrupt infrastructure critical to children's well-being. Save the Children's emergency response team is mobilizing to meet the most urgent needs of children most impacted by Hurricane Ida. Your donation today supports this life-saving work.
Humane Society Disaster Relief (charity code 0314983): Our Animal Rescue and Response team is prepared to answer the call for any large-scale emergencies, such as hurricanes, tornadoes, wildfires, earthquakes, utility outages and more.
Mass Shooting: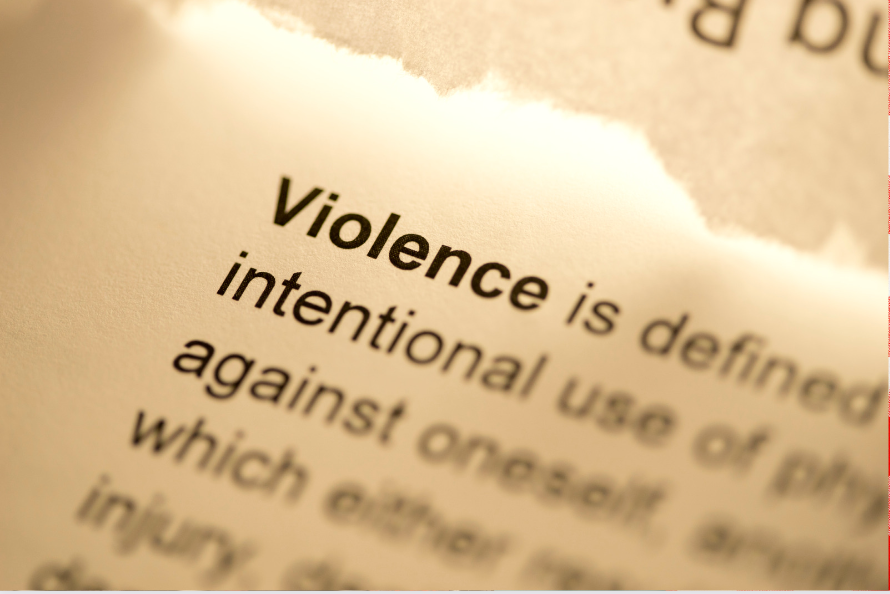 Washingtonians who wish to support people and communities impacted by mass shootings are encouraged to carefully research any charities and nonprofits before donating.
"Whenever and wherever a tragedy occurs, Washingtonians show their unwavering support by donating to legitimate charities dedicating to bringing solace to victims' families and their communities," said Secretary of State Steve Hobbs. "These charities have the resources and infrastructure to ensure the money we contribute directly he cause."
How to Help:
State Employees: Consider making a one-time gift or setting up monthly payroll deduction through the CFD to one of our member organizations actively responding to the situation:
SANDY HOOK PROMISE FOUNDATION (charity code: 1482513): Prevent gun-related deaths due to crime, suicide and accidental discharge so that no other parent experiences the senseless, horrific loss of their child.
Ukraine Invasion:
Huge traffic jams in Kyiv as thousands flee Ukraine following Russian invasion / Getty Images
Ukraine has been in a humanitarian crisis for more than eight years, as armed conflict in the eastern region of the country has dragged on amid political and social unrest. The attack is the largest on a European nation since World War II, and some are speculating that it will be the biggest war in Europe since. The consequences of Russia's invasion will be immediate and far-reaching. Already, the death toll is climbing, and several Central European countries are preparing for an influx of millions of refugees from Ukraine.
How to Help:
Refugees fleeing the violence in Ukraine will need medical aid, emergency shelter and water and food security.
Public: Please consider making a one-time gift through credit card. This Link has been closed
State Employees: Consider making a one-time gift or setting up monthly payroll deduction through the CFD to one of our member organizations actively responding to the situation in Ukraine:
International Ministry of Charity - Immanuel (IMOCE) (charity code: 1483100): Under the recommendation of the counsul of Ukraine. This organization is local and has great amount of experience in sending containers to Ukraine since 2014 is IMOCE. To date they have sent 51 containers to Ukraine with humanitarian aid.
Orphans Hope (charity code: 1480521) We have staff on the ground in Ukraine providing food, warm clothes, and evacuation assistance, for orphans, women, children, elderly, and families. Funds are needed.
Ukrainian Community Center of Washington (charity code 1479405) Providing Humanitarian Aid to Ukraine and Providing hot meals to low income immigrant seniors.
Doctors Without Borders (charity code 0315935) is an independent international medical humanitarian organization that delivers emergency aid to people affected by armed conflict, epidemics and natural disasters in more than 70 countries.
Global Impact (charity code 0316711) is a federation of nonprofit organizations inspiring greater giving to foster critical humanitarian development throughout the world supporting global causes such as disaster response, global health, education and reducing inequalities. Partner organizations include:
CARE (charity code 0315522): Your emergency gift supports CARE's Ukraine Crisis Fund aiming to reach 4 million with immediate aid and recovery, food, water, hygiene kits, psychosocial support, and cash assistance. Our response prioritizes women and girls, families, and the elderly.
Save the Children: (charity code 0315475) We are gravely concerned for children in Ukraine and around the world who might be caught in the middle of armed conflict, forced to flee their homes and exposed to injury, hunger and sub-zero temperatures. We are on the ground delivering essential humanitarian aid.
UNICEF USA (charity code 0315489): UNICEF's emergency response in Ukraine includes:

prepositioning health, hygiene and emergency education supplies as close as possible to communities near the line of contact
trucking safe water to conflict-affected areas
supporting mobile child protection teams providing psychosocial care to children traumatized by chronic insecurity, responding to cases of violence and abuse against children and assisting children separated from family
working with municipalities to ensure there is immediate help for children and families in need

Project Hope (charity code 0316050): Project HOPE stands ready to support the Ukrainian people, both in Ukraine, and the surrounding countries with health and humanitarian aid. Our emergency response team and partners in Europe are sending critically needed medical supplies and standing by to provide health screening and care for refugee outflows as this tragic situation unfolds.
American Red Cross International Services (charity code 0338058) helps vulnerable individuals and communities around the world to prevent, prepare for, and respond to disasters, complex humanitarian emergencies, and life-threatening health conditions.
Americares (charity code 0315518) has relief workers on the ground assisting in the response and more staff deployments are planned. Shipments of critical supplies are underway as they work with local partners to assess needs and provide support for a heavily impacted health system.
Catholic Relief Services (charity code 0315527) has staff on the ground across Ukraine and in bordering countries, ready to provide safe shelter, hot meals, hygiene supplies, fuel to keep warm, transport to safe areas, counseling support and more.
International Medical Corps (charity code 1479246) works in conflict areas around the world and is raising money for a campaign to help provide humanitarian relief to the people of Ukraine affected by the war.
Convoy of Hope (charity code 0464880) is distributing meals, sheltering supplies, and hygiene kits to local partners to help Ukrainians amidst attacks from Russia.
The Moore Wright Group (charity code 1482643) Disaster recovery support services, distribution of tangible goods.
*Please check back as more charities will be added as they request assistance*