Disaster Relief Center

With so much devastation in the world, it can be hard to find a way to help. The CFD has put together a special set of webpages that allows our donors to give to causes that are currently affecting millions of lives around the world.
Afghanistan Refugee Crisis: How to Help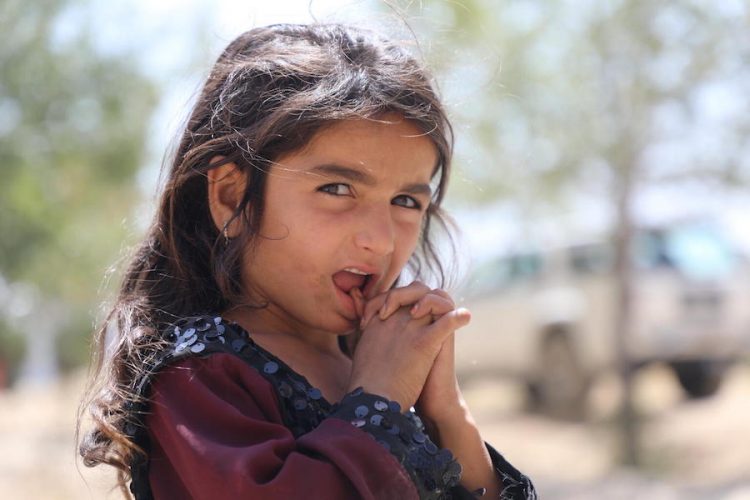 After decades of conflict in the region, rapidly escalating violence in Afghanistan following the Taliban's takeover of Kabul has forced thousands of civilians to flee – or attempt to flee – for safety.
The political instability, coupled with other humanitarian crises in the country including famine caused by drought, natural disasters and the COVID-19 pandemic, has created what many are predicting could become a 'humanitarian catastrophe.'
Donate
Consider making a one-time gift or setting up monthy payroll contribution through the CFD to one of our member organizations actively responding to the Afghanistan refugee crisis:
Global Impact (charity code 0316711) is a federation of nonprofit organizations inspiring greater giving to foster critical humanitarian development throughout the world supporting global causes such as disaster response, global health, education and reducing inequalities. Partner organizations include:
Action Against Hunger (charity code 0316711) has worked in Afghanistan for two decades, and continuously since 1995, providing a range of lifesaving services while addressing the underlying conditions that give rise to deadly malnutrition and food insecurity
CARE (charity code 0315522): Your gift to CARE's Afghanistan Humanitarian Fund helps us to reach 500,000 vulnerable Afghans with emergency food, health services, shelter, and cross-border support for refugees.
International Medical Corps (charity code 1479246) was established in 1984 by volunteer doctors and nurses to address the critical need for medical care in war-torn Afghanistan during the Soviet occupation.
Islamic Relief USA: Our work in Afghanistan now is a continuation of 20 years of humanitarian services for families in need in Afghanistan.
Save the Children (charity code 0315475): Escalating conflict in Afghanistan poses a dire threat for children. Save the Children remains committed to protecting children not only in Afghanistan but around the world and support the future children deserve – a future free of violence and a life protected from conflict.
UNICEF USA (charity code 0315489): For more than 65 years, UNICEF has been working to promote and protect the rights of children and women in Afghanistan.
Women for Women International (charity code 0316711) has received a generous matching donation of $500,000 for all contributions made to its Afghanistan program.
World Food Program USA (charity code 1483022): WFP has been in Afghanistan for more than 60 years and despite security and logistics challenges, is on the ground working with partners to get food to those most in need.
World Vision (charity code 0315561): For the past 20 years, through a range of holistic, integrated humanitarian projects that promote change and improve well-being, World Vision has been serving the children, families, and communities in Afghanistan.
Learn more
A Photographer Gives an Inside Look at the Fall of Kabul (National Geographic)
Here's how to help new local arrivals fleeing Afghanistan (Seattle Times, August 18 2021)
Afghanistan in Crisis (YouTube – Islamic Relief USA)
In Act Of Compassion And Generosity, Airbnb Will Provide Housing To 20,000 Afghan Refugees (Forbes)
Hurricane Ida: How to Help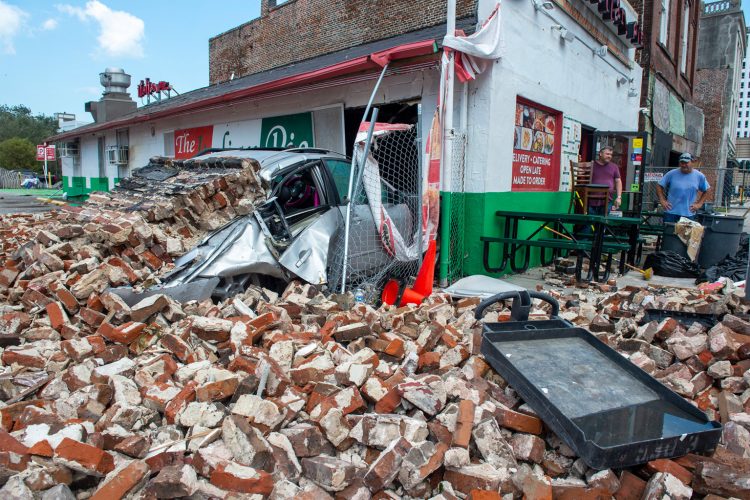 Damage from Ida in New Orleans, August 31, 2021 / Chris Granger, The Times-Picayune
The Gulf Coast is reeling in the aftermath of Hurricane Ida.
As the fifth strongest hurricane to hit the U.S. mainland, Ida's gale force winds left thousands without a home, power, or clean water.
In a grim coincidence, Ida made landfall on August 29 – the 16th anniversary of Hurricane Katrina. Ida has caused significant damage across Louisiana and Mississippi.
Virginia, Maryland, Pennsylvania, New Jersey and New York are experiencing torrential rains, flooding and tornadoes as a result of Ida's path up the Mid-Atlantic states.
At this writing, thousands of people were still without power in Louisiana while extreme heat in the region makes the need for air conditioning immediate. In addition, power outages can lead to spoilage of insulin, vaccines, and other medications requiring cold storage. Many people in the region are also facing food and fuel shortages.
The gulf coast is in immediate need of medical and disaster relief supplies
Consider making a one-time gift or setting up monthly payroll deductions through the CFD to one of our member organizations actively responding in Hurricane Ida's aftermath:
AmeriCares (charity code 0315518), a health-focused relief and development organization, is responding to Ida in Louisiana and Mississippi and matching donations.
Project HOPE (charity code 0316050) has sent an emergency response team with 11 medical volunteers and has distributed 8,000 hygiene kits, which include items like shampoo, soap, a toothbrush, deodorant and first-aid supplies. Donations can be made solely for Hurricane Ida emergency relief.
The Salvation Army (charity code 1478728) has prepared field kitchens and other relief supplies, including food, clothing, tarps and clean-up kits to help along the Gulf Coast.
The American Red Cross (charity code 0337346) is working around the clock with our partners to provide help to people struggling with the heartbreaking damage left behind by Hurricane Ida.
Direct Relief (charity code 0316325) as committed an initial $1 million in funding for Hurricane Ida relief efforts and has made its $100 million+ medical inventory available for medical needs in the region.
International Medical Corps (charity code 1479246) relieves the suffering of those affected by conflict, disaster and disease, often in difficult and dangerous environments. We deliver vital healthcare services and training that help devastated populations move from relief to self-reliance.
Save the Children (charity code 0315475): Hurricanes and severe weather events can destroy or disrupt infrastructure critical to children's well-being. Save the Children's emergency response team is mobilizing to meet the most urgent needs of children most impacted by Hurricane Ida. Your donation today supports this life-saving work.