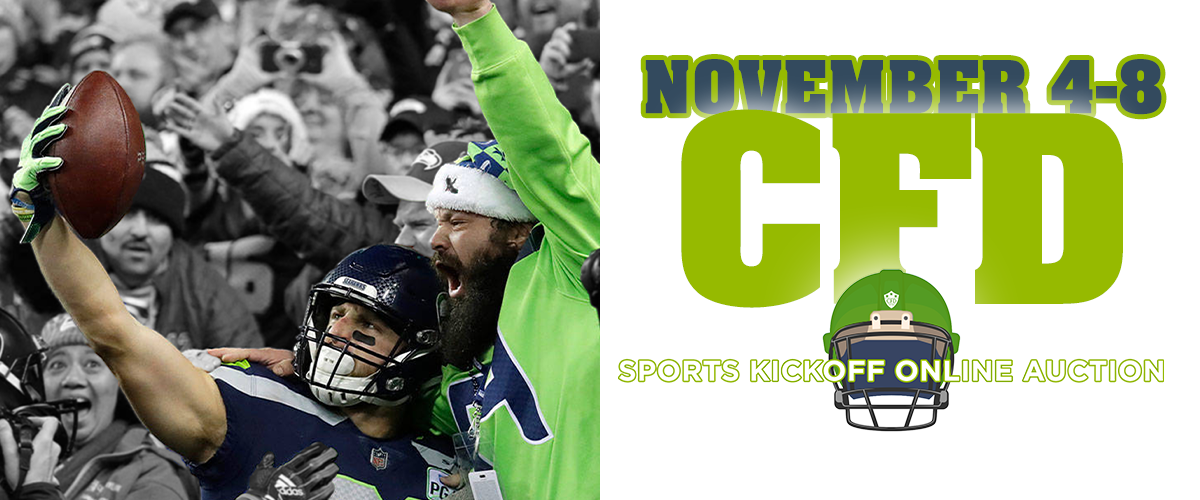 2019 CFD Sports Online Auction
Round Two! How about them Seahawks?! You can start bidding from November 4th until November 8th, 2019 for two of the Seattle Seahawk football games.
Check out the rules below. The auction begins at 9:00 AM on November 4th and runs through 5:00 PM on November 8th.
Good luck and good bidding!
Auction Rules
According to the Washington State Office of the Attorney General, a confirmed bid is considered to be a binding contract.
Bidders must be state or higher education employees or retirees with current employee ID number or username.
If you are the highest bidder, you will receive an email confirming the date and time of your bid. If you are outbid, you will NOT receive an email. Please make sure to visit the site frequently to monitor your item's bidding activity.
Payment for tickets must be made prior to receiving tickets or by November 20, 2019.
If payment is not made prior to deadline date, second place bidders will be contacted and offered tickets at second place bidding price.
Second place bidders have one business day to respond to offer, at which point third place bidders will be contacted and offered tickets at third place bidding price.
CFD staff will contact all winning bidders on November 13, 2019 with confirmation and payment options.
CFD employees are not eligible to win.
Tickets will be sent to winning bidders via certified mail, email or hand delivery from CFD staff member depending on location of winning bidder.